Registration Page
Block Party Beach Volleyball (4's) Tournament 2022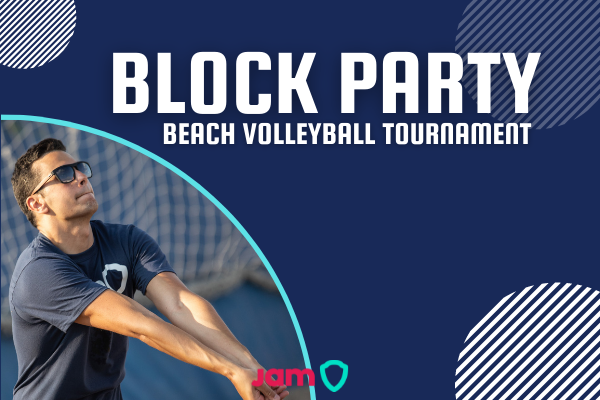 Date: Aug 20, 2022
Time: 9am - 5pm (approximate times)
Team Advanced: $179.99
Individual Advanced: $39.99
Registration Deadline: Aug 17, 2022
Location: Ashbridges Bay Beach Volleyball Courts 1561 Lake Shore Blvd East Lake Shore Blvd. E. & Woodbine Ave. Map
---
BEACH VOLLEYBALL TOURNAMENT AT ASHBRIDGES BAY?! You heard right! Come hangout & play alongside Volleyball Canada's Beach Nationals Championship held at Ashbridges Bay Beach Volleyball Courts. A portion of the proceeds will go towards our National Beach Volleyball teams and helping them reach the podium! For more information on the Championship, please click here.
WHAT:
A 4 on 4 mixed beach volleyball tournament (minimum of 1 of each gender on the court at all times). Like all JAM leagues, this tournament is self-officiated. All teams guaranteed to play a minimum of 4 x 30 minute games.

SKILL LEVELS:
We are only offering the advanced skill level at this time, but multiple divisions may be made based on the skill level of teams who sign up.

EXTRAS:
Prizes for winning teams!

Check out our 6's tournament here!